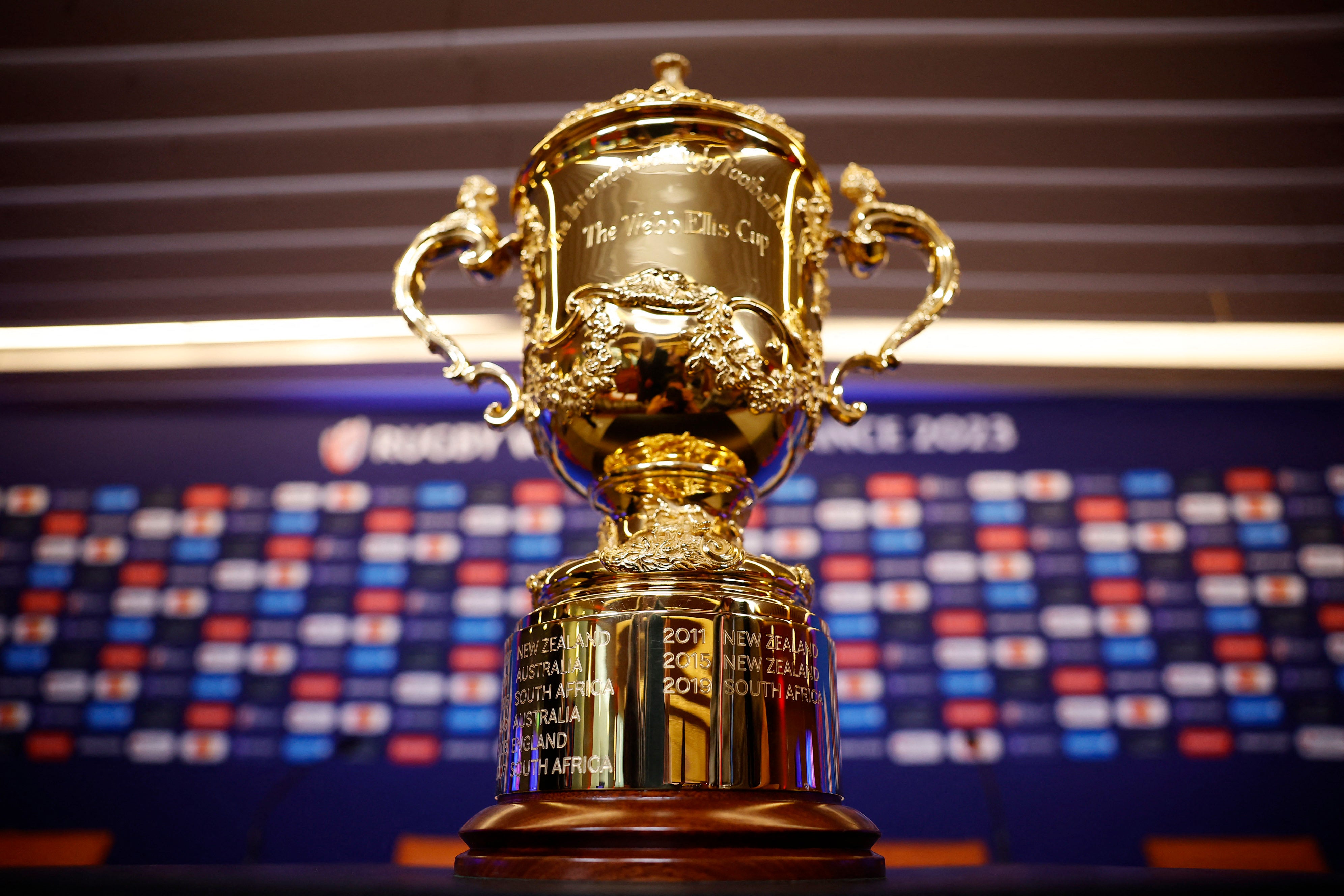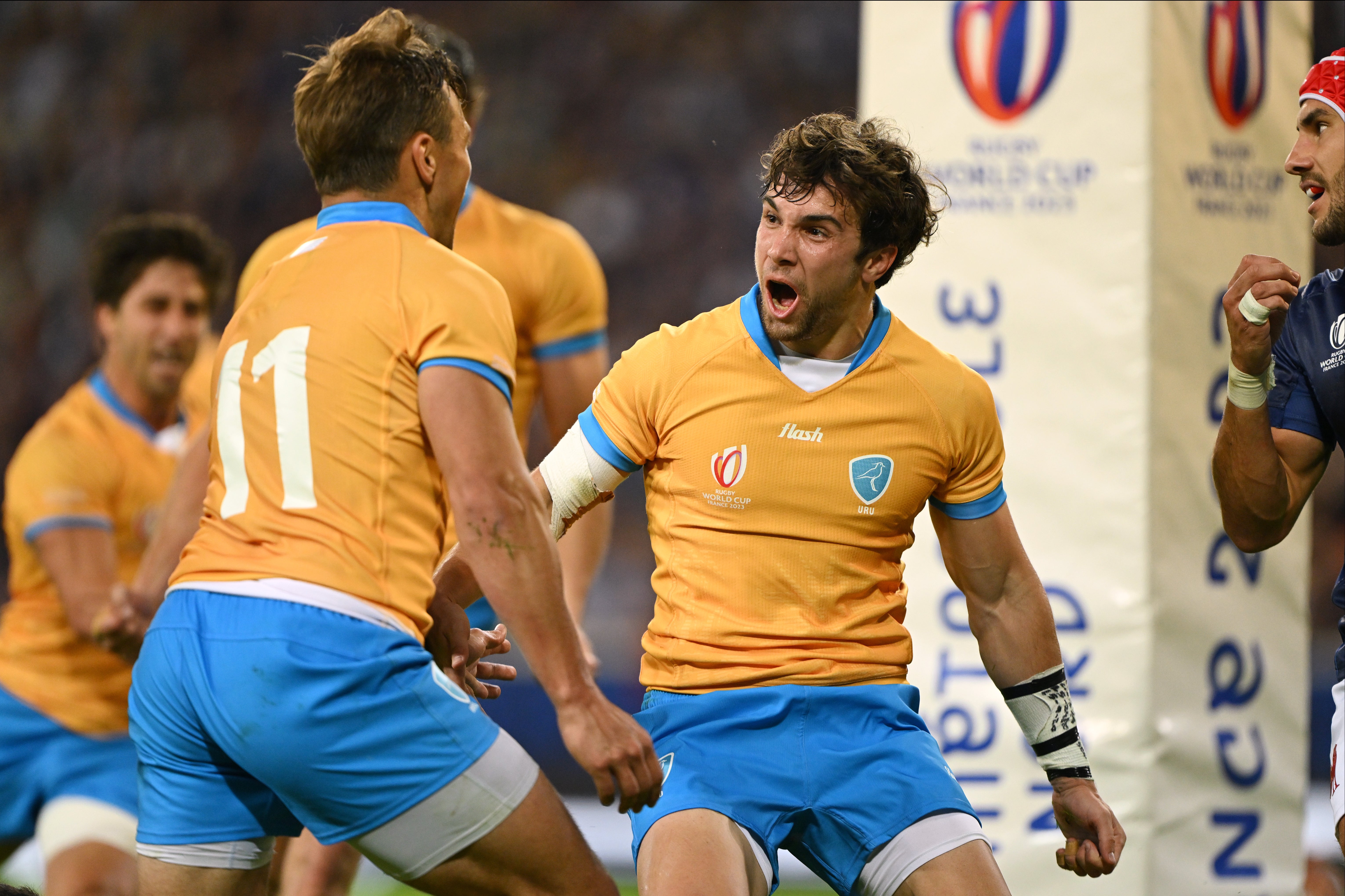 Rugby World Cup power rankings
1. Ireland (↔️)
Ireland's colossal effort against South Africa bumped them up to the top of our rankings, where they remain this week. There is still little to choose between the top four, but Andy Farrell's side just keep on answering every question posed to them. Now, it is a matter of handling a pressure game against Scotland – but Ireland have shown few signs of stress thus far.
2. France (↔️)
Antoine Dupont's return to training is welcome news for France, not yet officially through to the quarter-finals but knowing a win over a wounded Italy will set up a likely last-eight clash with a South African side facing their own injury issues.
3. South Africa (↔️)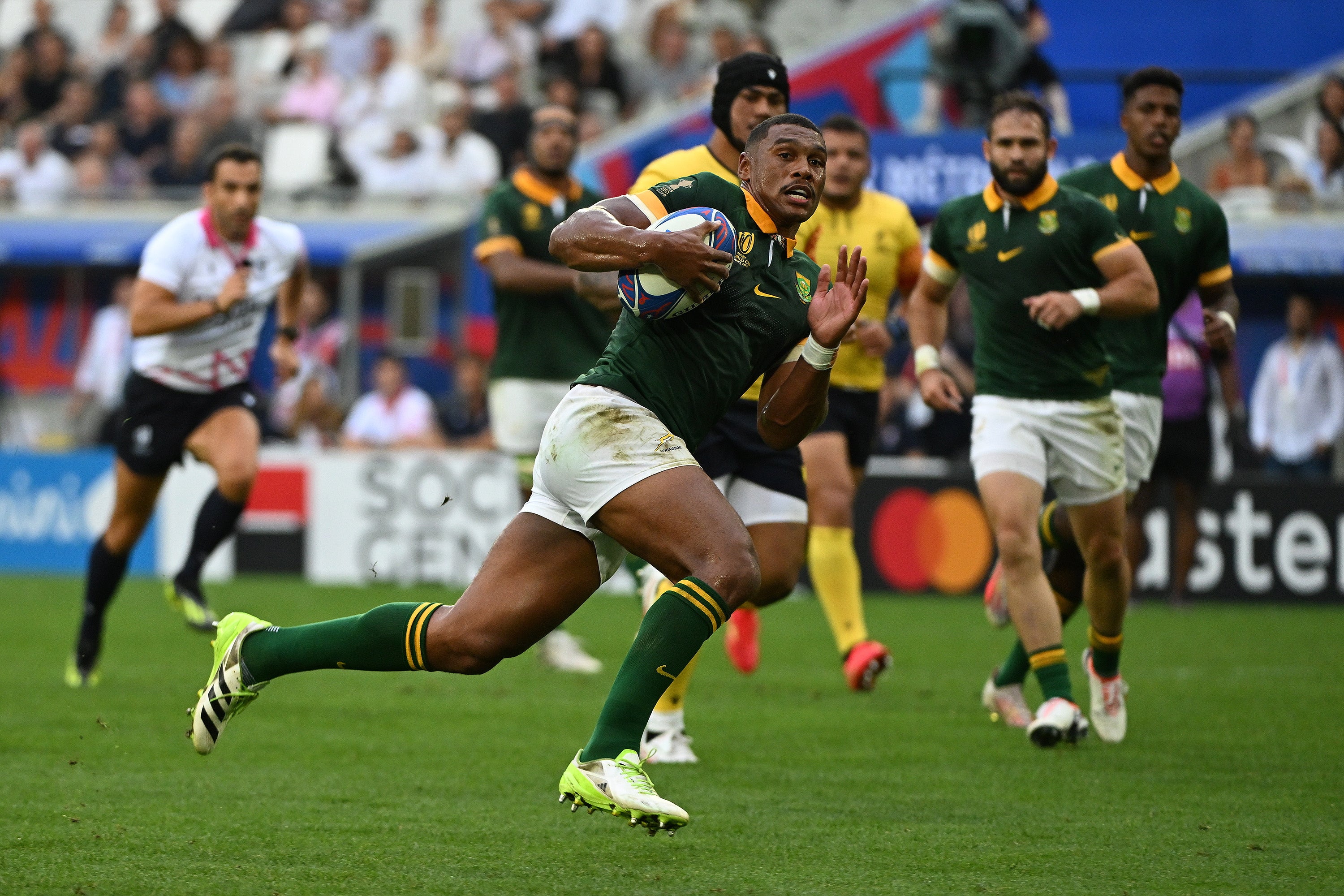 It was a relatively significant win against Tonga, in the end, for South Africa, despite the Pacific Islanders producing their best performance of the tournament so far. The injury to Makazole Mapimpi is a shame for the player but the Springboks are well covered on the wing – and the spot that opens up in Jacques Nienaber's 33-man squad may allow the coach to bring in either hooker or centre cover.
4. New Zealand (↔️)
A vintage All Blacks performance in Lyon, with a very good Italian side made to look like amateurs by a New Zealand side firing on all cylinders. The Independent described them as "a quiet contender" last week – consider the volume turned up.
5. Scotland (↔️)
Scotland remain in the game, showing off their attacking talent in a 12-try routing of Romania. To Paris, and a crunch Celtic clash…
6. England (↔️)
Everything's coming up roses for England, now assured of topping the group and showing they can win in different ways. Barring an incident or injury in training, 33 players will be available for the first time at this World Cup for the meeting with Samoa in Lille, when Steve Borthwick would be expected to give his first-choice team an opportunity to tune up for the quarters.
7. Wales (↔️)
Also through are Wales and top spot in Pool C will be theirs barring an unexpected disaster against Georgia. Gareth Anscombe's performance off the bench against Australia shows there might be more depth than first appears in this Welsh squad, which seems to be getting better and better.
8. Fiji (↔️)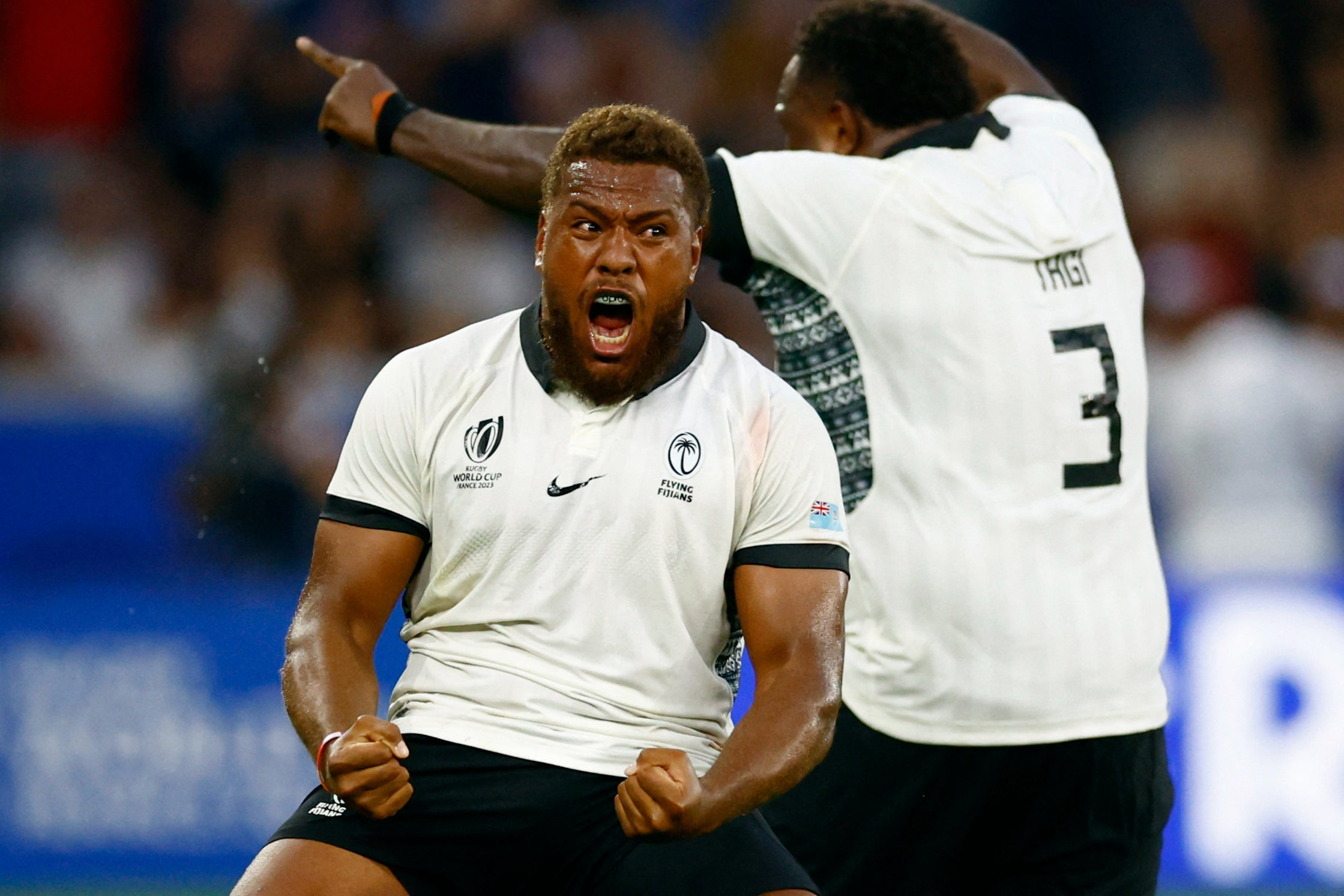 Did the pressure get to Fiji? In rare air as favourites to make a quarter-final, Simon Raiwalui's side were short of their best against Georgia and in the end grateful for getting the rub of the green a little to avoid defeat. But a win is a win, and just one more point against Portugal will suffice.
9. Argentina (↔️)
The Pumas remain tough to figure out after three games, Argentina shoddy against England, sloppy against Samoa and solid, if slightly unspectacular, against Chile. Japan could prove troublesome on Sunday – it's forecast to be scorching in Nantes and the heat will very much be on for a virtual quarter-final play-off.
10. Australia (↔️)
The final nail isn't quite in Australia's coffin yet but Eddie Jones is left hoping for a miracle. The Wallabies signed off their pool stage efforts by failing to convince again, though five points against Portugal will prove prettier in retrospect if Patrice Lagisquet's side can stun Fiji.
11. Japan (⬆️2)
Up two spots on our list after beating Samoa are Japan, clearly not the force of four years ago but still with enough talent to fancy their chances against Argentina. Michael Leitch and Lomano Lemeki have been among the Brave Blossoms back to their best in this tournament – it still feels like Jamie Joseph's side will have to find another level to make consecutive quarter-finals, though.
12. Italy (↔️)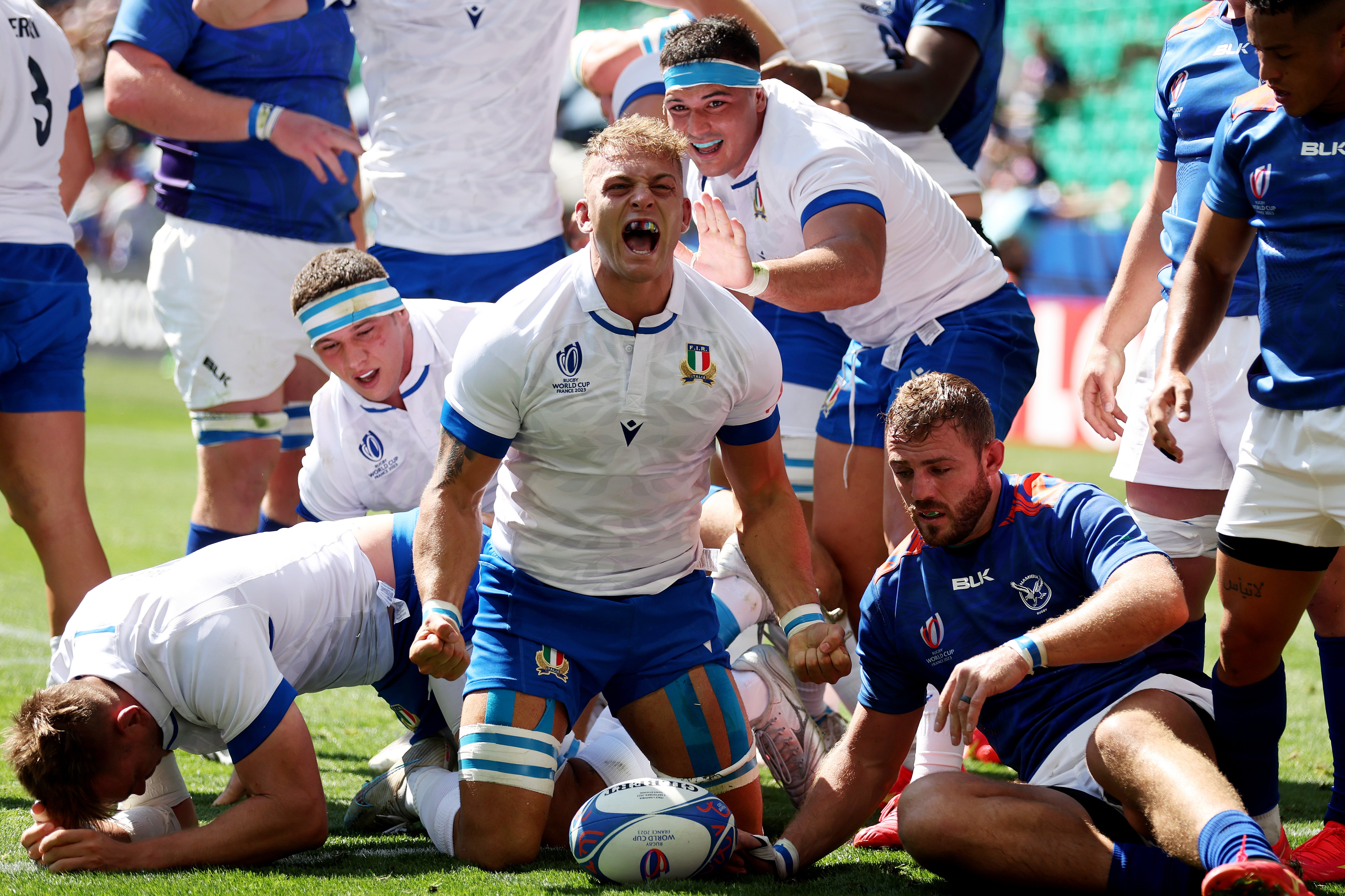 Italy, somewhat strangely, remain 12th despite a desperately disappointing performance against the All Blacks. Did Kieran Crowley and his side believe the hype a little too much and get their matchday mentality wrong? After so much progress under the Kiwi coach, the key now will be picking themselves up off the mat and producing a much, much better showing against France. Remember, Italy pushed the hosts close during the Six Nations.
13. Samoa (⬇️2)
There is still a convoluted path out of Pool D for Samoa, but that it necessitates an unlikely draw between Argentina and Japan and a thumping win over England rather shows how it hasn't quite come together for the Pacific Islanders in France. While plenty of focus was placed on some eye-catching additions to Seilala Mapusua's squad, perhaps their quality distracted from the difficulty of building cohesion across a new-look group. You doubt, though, that they'll go out meekly against England.
14. Georgia (↔️)
Much more like it from Georgia against Fiji, even if it counted for little in the end. A fantastic game of rugby built on a fine defensive performance from the Lelos, who could still have a say in Pool C when they play Wales in their final game.
15. Portugal (⬆️1)
Up into the top 15 for the first time are Portugal, the surprise darlings of the tournament. That they were able to mix it with Australia for most of the 80 minutes speaks to their development to this point; that they could have done so much more with the opportunities they created speaks to the developing left to do.
16. Tonga (⬇️1)
Though much improved against South Africa, Tonga nonetheless drop a spot after a third consecutive week without a competition point. It really was a ghastly schedule for Toutai Kefu's men, playing three of our top five in succession – five points are a must against Romania.
17. Uruguay (↔️)
The expected win over Nambia arrived eventually for Uruguay, though the South Americans were made to work harder for it than most would have suggested pre-match. A scrum that struggled against Italy proved profitable in Lyon, though much, much more will be required if the All Blacks find the sort of level they produced against the Azzurri again.
Recommended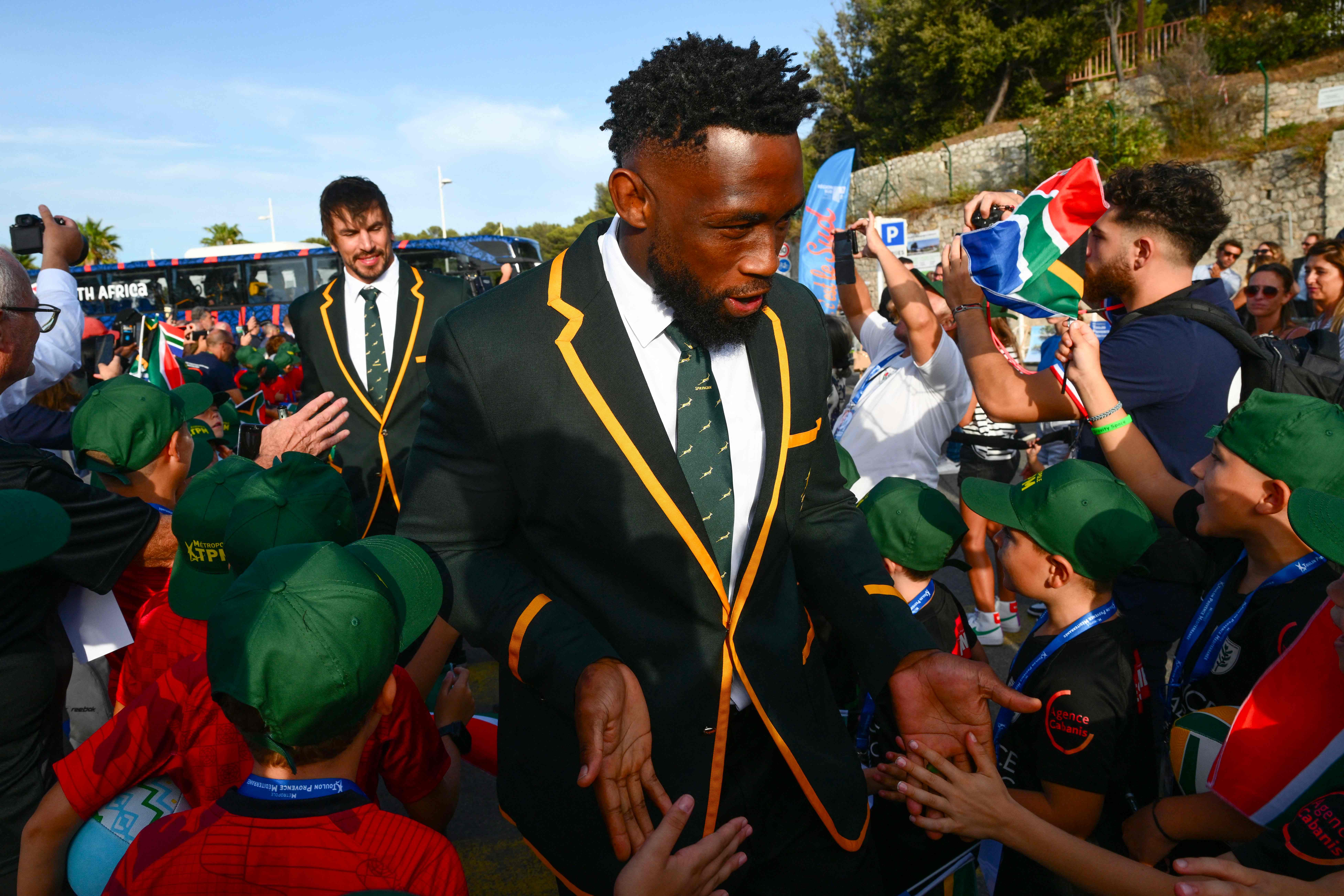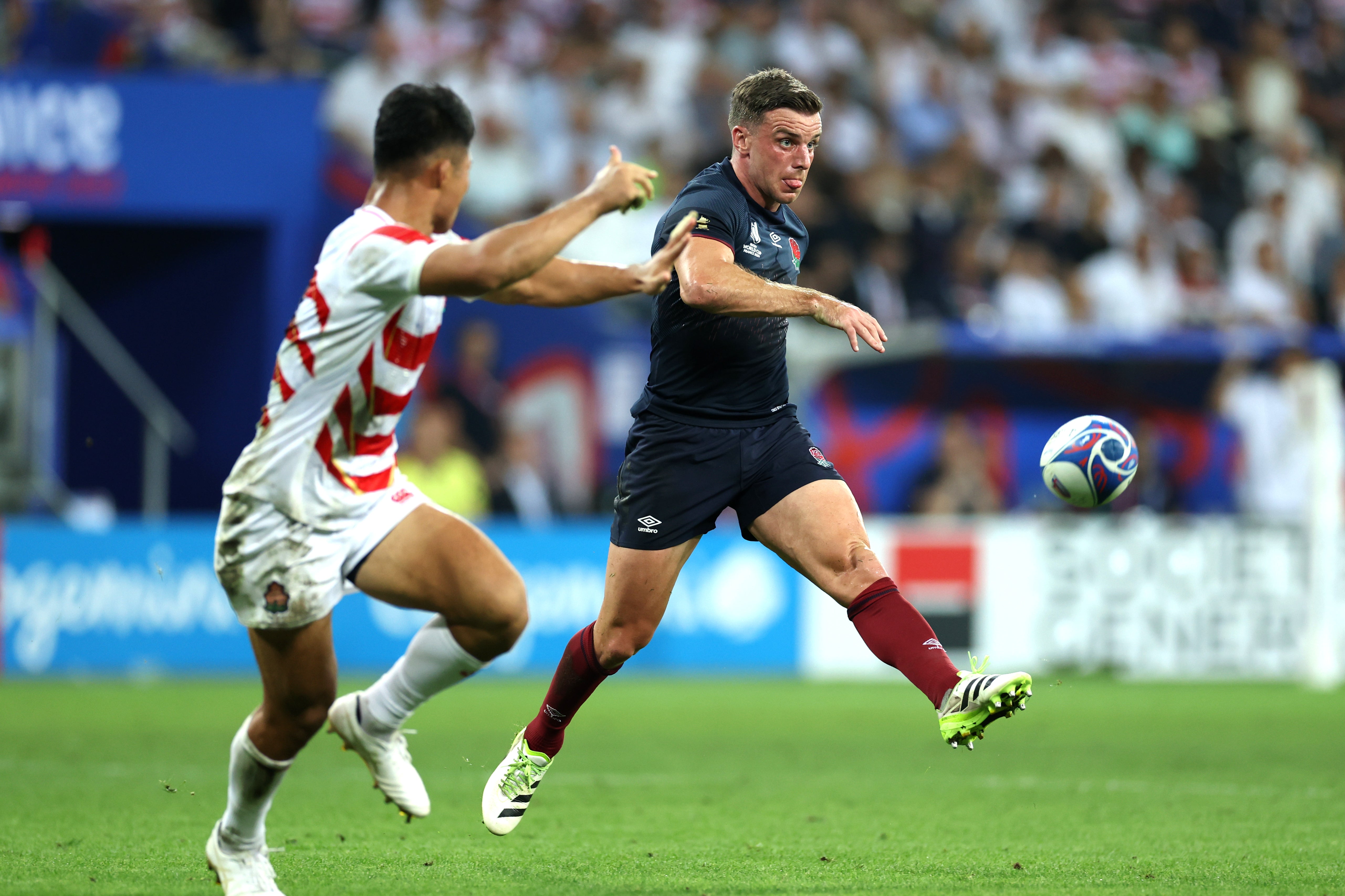 18. Chile (↔️)
An encouraging debut World Cup for Chile despite leaving France without a pool point. It was a proud day for South American rugby as Pablo Lemoine's men took on their Argentine neighbours, and attention will now turn to the qualification process for the 2027 tournament in Australia, when Chile will expect to have an improved Canada and USA to contend with. Could an extra spot be available to an Americas qualifier in four years' time?
19. Namibia (↔️)
Allister Coetzee's decision to rotate against France was vindicated by Namibia's vast improvements against Uruguay, though for a second time this year against Los Teros it wasn't quite enough. A brutal itinerary saw Namibia play all four pool fixtures in 18 days, which would have been trouble enough for a union blessed with more depth, let alone one lacking in resources. Again, the 2027 format will be of interest, with a potentially expanded tournament possibly alleviating issues of uneven scheduling.
20. Romania (↔️)
The tournament from hell continues for Romania, slipping away despite a decent-enough first half against Scotland. Having lost yet more key players ahead of the game, the Oaks were forced to play a scrum half at ten and always looked likely to fade. A defeat by 48 points or more against Tonga would give Eugen Apjok's side the ignomonious all-time record of ending the pool stages with the worst points difference.
Source: Read Full Article