Max Verstappen starts on pole position at his home race at the Dutch Grand Prix but will come under pressure from Lewis Hamilton in the latest showdown between the F1 title rivals.
Hamilton, who starts in second after Verstappen claimed pole position by just 0.038 seconds, collided with the Red Bull driver on the opening lap of the British Grand Prix seven weeks ago, on the last occasion in which the pair shared the front row of the starting grid.
Defending champion Hamilton leads Verstappen by just three points heading into the race in Zandvoort, following the non-event of the Belgian Grand Prix which was rained off last weekend. The Mercedes driver will be supported by team-mate Valterri Bottas, who starts in third, an advantage that Verstappen will not be able to call upon after Sergio Perez was eliminated from qualifying in Q1 and starts 16th. Pierre Gasly secured another impressive qualification result and lines up fourth, ahead of the Ferraris of Charles Leclerc and Carlos Sainz. George Russell, who is set to replace Bottas at Mercedes next season, starts in 10th following his second-place finish at rain-hit Spa last week while Lando Norris will have his work cut out after qualifying in 13th.
Follow all the action and live updates from the Dutch Grand Prix below:
Recommended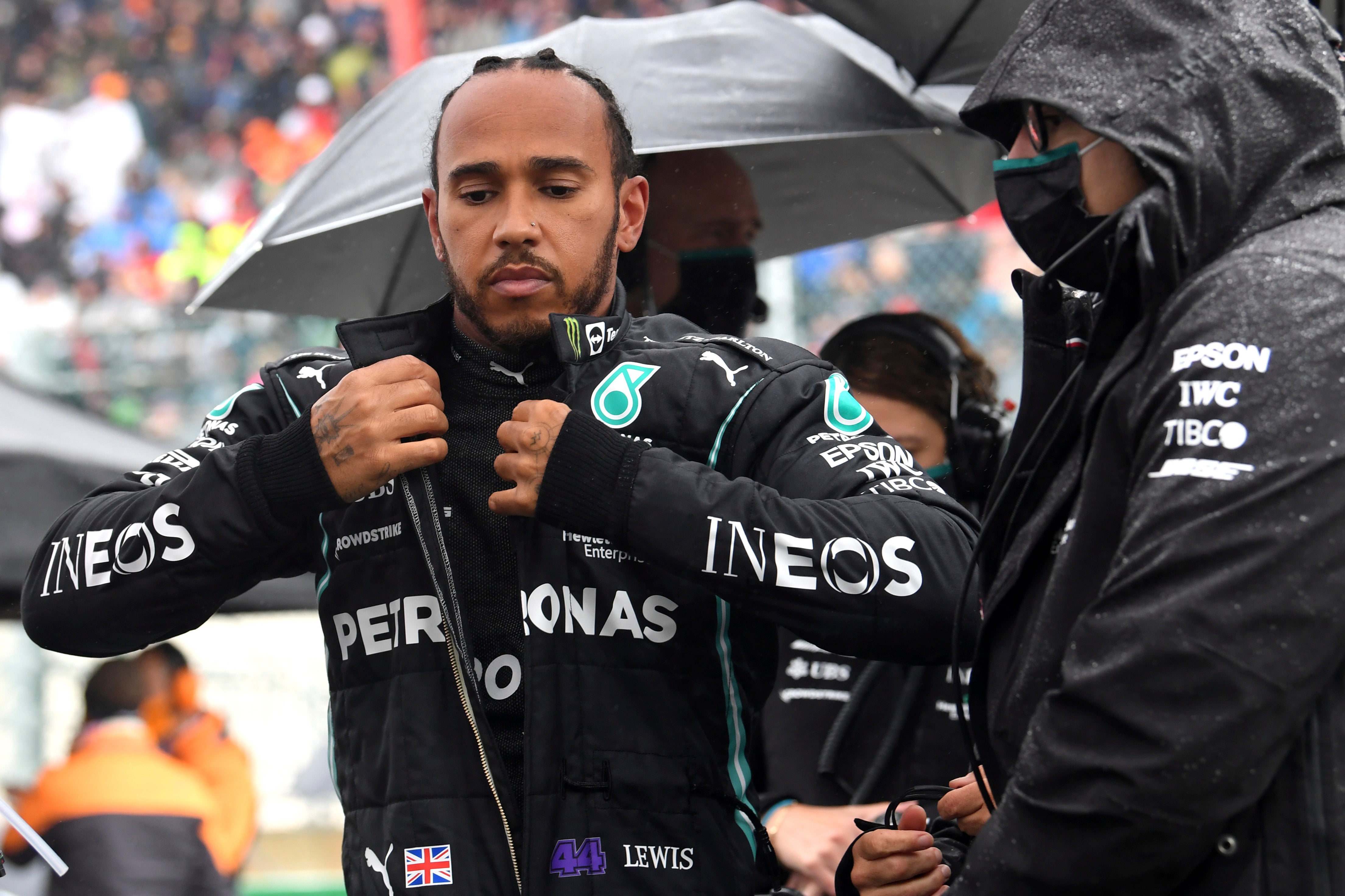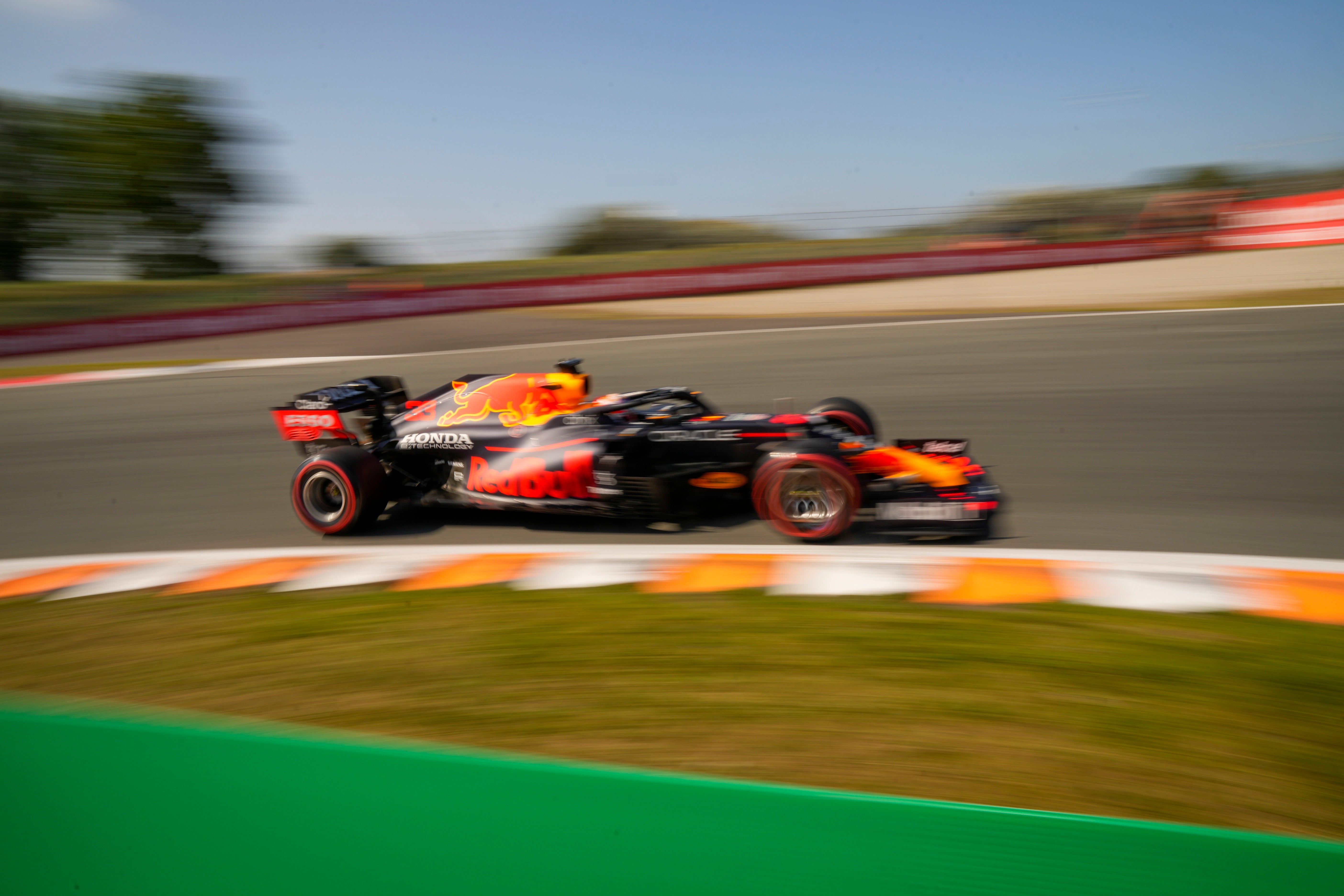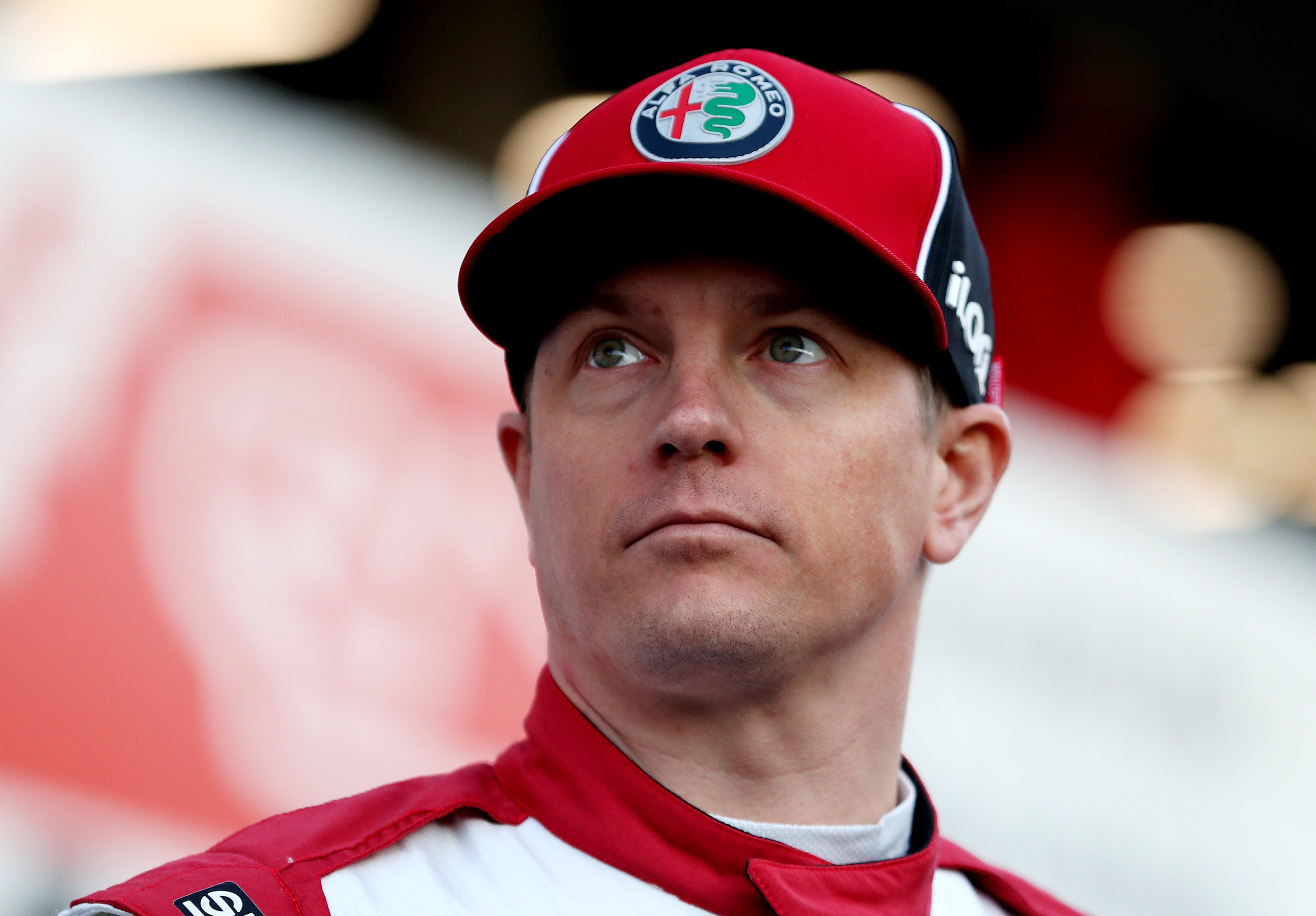 Norris, Vettel and Perez among out of place drivers who could cause chaos
Zandvoort is a notoriously difficult track to overtake around, thanks to its narrow profile and succession of medium speed corners throughout the middle sector.
Yesterday's qualifying session, though, has left us with a mixed up grid with plenty of drivers out of position, including Lando Norris in 13th, Sebastian Vettel in 15th and Sergio Perez who will start from the pitlane.
All three cars should be faster than plenty of those around them, and none of them will want to spend too long stuck behind slower cars. But with so few obvious overtaking zones, the chance of elaborate manoeuvres, and possibly crashes, is high.
Why strategy calls could be key if Mercedes want to pressure Verstappen
Lewis Hamilton was within 0.038s of an unexpected pole position yesterday afternoon as the seven-time world champion pulled together an almost flawless lap to finish far closer to Max Verstappen than either Red Bull or Merecedes would have predicted before the weekend.
Verstappen's car is ultimately still faster at the moment, though, and the key to a possible Hamilton victory this afternoon could well be calls made by the Merc pitwall as the race goes on.
With Valtteri Bottas starting third and able to act as a rear gunner as long as he gets away well, Mercedes could pull the Finn in for an early stop. That would force Verstappen's hand, too, but Hamilton would then have the potential to carry on for a longer first stint, before ending the race on fresher, quicker tyres.
It could well be the current champion hunting down the apparent heir to the throne in a thrilling chase to the finish.
Giovinazzi and Bottas among drivers fighting for F1 future this weekend
While the likes of Fernando Alonso and Sergio Perez have recently signed new contracts with their respective teams to carry on driving into 2022, a number of drivers are uncertain about their seats and could do with strong performances at Zandvoort in order to safeguard their futures.
Antonio Giovinazzi was given three races to prove himself worth of continuing with Alfa Romeo by team boss Fred Vasseur during the summer break, and with the Belgian race last weekend a complete non-event in the end, this is his first opportunity to make a case for himself ahead of the 2022 regulation change.
The Italian produced a storming lap in Q3 on Saturday and will start seventh today with team-mate and stand-in Robert Kubica down in 18th. Valtteri Bottas, meanwhile, is heavily linked with replacing Kimi Raikkonen with the Swiss outfit next season and surely need to produce an incredible performance to make Toto Wolff consider keeping the Finn on rather than replacing him with George Russell.
Red Bull's Perez and Williams' Latifi to start from pitlane after penalties
Further down the grid, Verstappen's team-mate Sergio Perez will be starting from the pitlane after Red Bull opted to use the Mexican's lowly qualifying position to make a series of changes to his car's engine and energy store.
Nicholas Latifi in the Williams will also be facing the same predicament after his crash which caused a red flag on Saturday, with Williams having to change the gearbox and opting to make alterations to his front wing setup.
Perez starting from the very back of the pack presents a significant strategic difficulty for his Dutch team-mate, who will have both Mercedes breathing down his neck from the start without protection from his colleague.
Exhilarating Zandvoort track presents drivers with a unique challenge
Formula 1 returns to the Dutch North Sea coast this weekend for the first time in 36 years, and the qualifying session yesterday afternoon made clear just what an exhilarating and unique challenge the Zandvoort circuit poses to all 20 drivers.
The track combines its narrow width with a rollercoaster of undulation and incredibly steep banking to create something which feels like a fusion of Suzuka and the Hungaroring, with drivers heavily punished for even the smallest of errors by a complete lack of run-off areas.
The main overtaking spot will be down into turn one, otherwise known as Tarzan, and Lewis Hamilton chasing down Max Verstappen from the front row, the race start could well be explosive.
Dutch Grand Prix – live updates from Zandvoort
Good afternoon and welcome to the Independent's live coverage of the Dutch Grand Prix.
Max Verstappen starts on pole ahead of Lewis Hamilton – the big two at the top of the drivers' championship will again go toe-to-toe, or tyre-to-tyre, for points at Zandvoort this afternoon.
It promises to be another exciting event with thrills and spills along the way – we'll bring you every turn, twist and talk from the drivers along the way.
Source: Read Full Article