Charles Leclerc has issued a fierce response to critics that have called him a racist for not taking a knee before Formula One races this season, with the Ferrari driver posting a string of messages on his Twitter account to accuse them of manipulating his words and reiterating that 'racism is disgusting' and he is committed to fighting it.
Leclerc was one of seven drivers who chose not to take a knee before the British Grand prix last weekend, with F1 working to try and produce a more united front in delivering their #WeRaceAsOne anti-racism message.
Though the sport dedicated more time towards an organised message before the Silverstone race, the image of some drivers kneeling while others stood has caused division within the sport, with many figures in the media critical of the image the F1 is giving.
Download the new Independent Premium app
Sharing the full story, not just the headlines
Leclerc has remained standing before all four races this season along with Max Verstappen, Kimi Raikkonen, Daniil Kvyat, Antonio Giovinazzi and Carlos Sainz, while last Sunday Kevin Magnussen elected to remain standing in a change of stance on the gesture.
All 20 drivers did wear T-shirts with the message 'End Racism' written on them, while Lewis Hamilton had 'Black Lives Matter' on the front of his, having been the sport's leading voice in trying to increase diversity in recent months.
However, Leclerc has received messages on Twitter accusing him of condoning racism by not taking a knee, and having previously explained before the season-opening Austrian Grand Prix of why he does not want to take a knee, he issued a much more stern message to hit out at those who had made such allegations.
"It is very sad to see how some people manipulate my words to make headlines making me sound like a racist," Leclerc wrote in the first of three posts on Twitter ahead of this weekend's 70th Anniversary Grand Prix.
"I am not racist and I absolutely hate racism. Racism is disgusting.
"Stop putting me in the same group as these disgusting people that are discriminating others because of their skin colour, religion or gender. I'm not part of them and I never will. I've always been respectful to everyone and that should be the standard in today's world."
Leclerc's decision stems from his desire not to be linked to any political messages that have been attached to the Black Lives Matter movement, which is understood to be the reasoning given by all seven drivers who stood last weekend for their choice. But that has also been spun against Leclerc to claim that he is against those political stances, which he has taken great offence to.
He added: "And to whoever is using my image to promote their wrong ideas, please stop. I'm not into politics and I don't want to be involved in that."
The Monegasque's outburst came ahead of his appearance at the pre-race press conference, where he elaborated on his comments.
"I just don't want to be judged any more," he explained.
"As I have said many times, I am quite active on social media and I do not accept to be called the way I have been called in the last few weeks, negatively obviously, just because of not kneeling."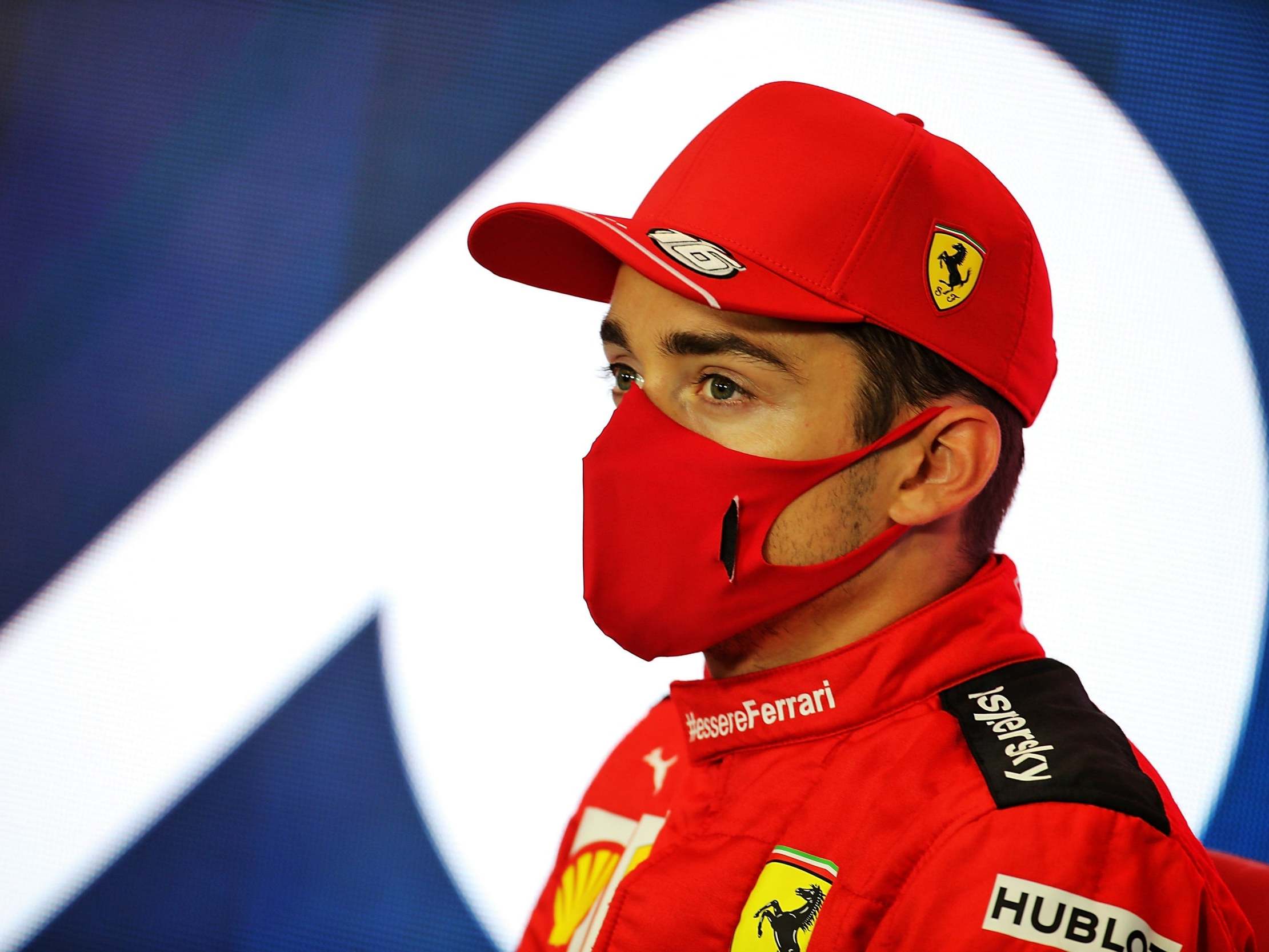 Magnussen was also asked why he decided to change his approach on taking a knee, with drivers discussing the matter privately last Friday ahead of the weekend, with the Dane expressing his opposition to any political stance being attached to him because of the Black Lives Matter campaign.
"I think in terms of standing or kneeling, I want to make sure that I'm with the messaging of ending racism," the Haas driver said.
"I support that movement, and not any sort of political organisation that I think the Black Lives Matter movement is.
"I kind of just want to separate myself from that, and then push on with ending racism and that messaging, which I think is great that Formula One is doing and that all of the drivers are supporting."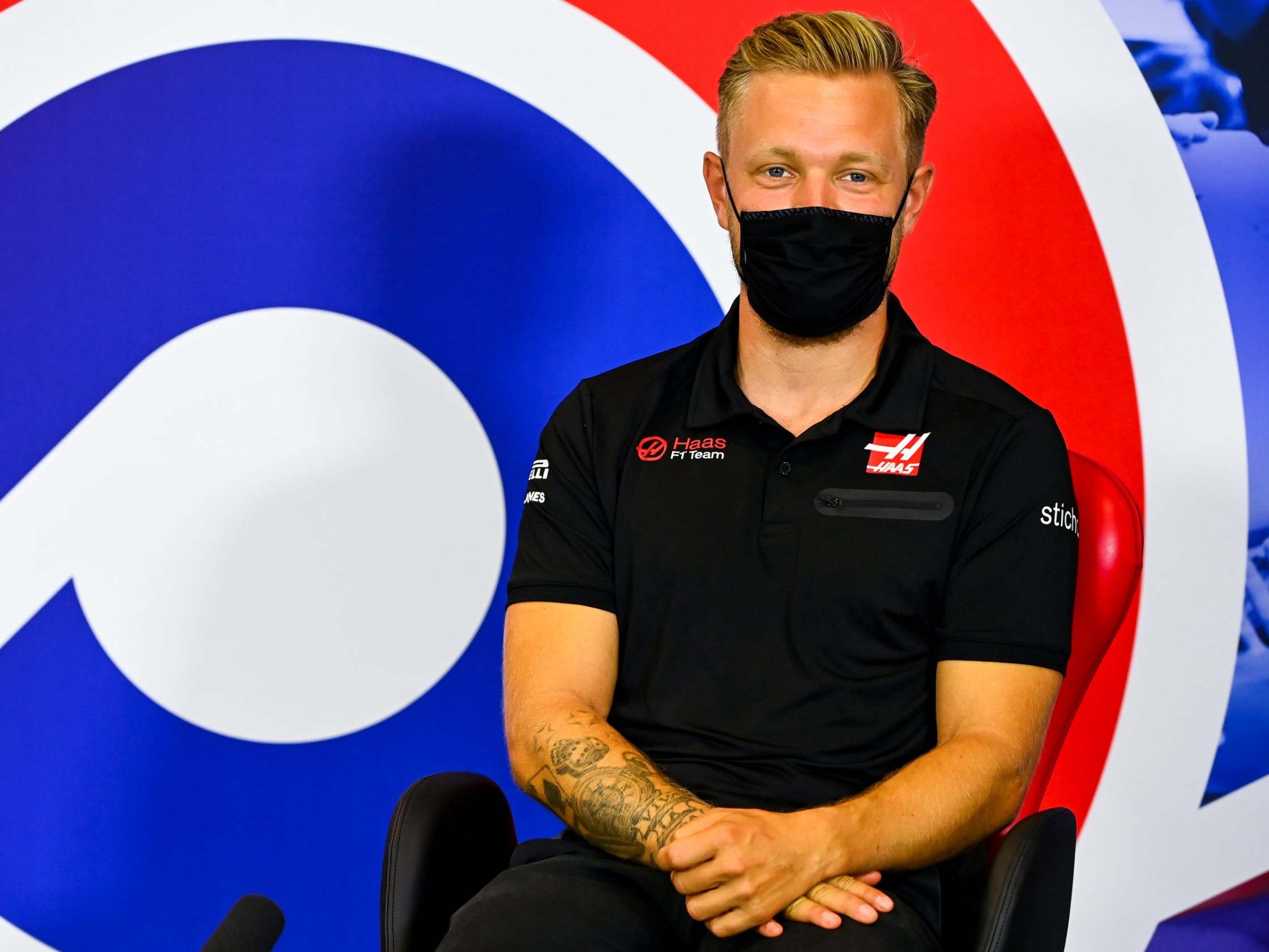 Although Hamilton has not called out any drivers who have remained standing, he did for the first time express something of a disappointment that F1 could not unite all 20 drivers in showing their opposition to racism by taking a knee – a gesture that was not created by Black Lives Matter movement but as a symbol to oppose racial injustice and inequality.
The Premier League is just one of many sports that have seen players and coaches take a knee in their entirety, with US sports also seeing athletes take a knee as one as they return to action.
"I'm not going to tell you my opinion on whether everyone needs to [take a knee] or not," Hamilton said on Thursday. "But if you look at all the other sports – look at basketball, look at football, Spanish teams, Italian teams, teams all over the world – no matter what nationality or mixture, they are all doing it united.
"You've got players from Russia, players from Spain. So I think it is a work in progress. But when the reason for perhaps not doing it is how you think it would be perceived in your country, all you have to do is look at the other sports, because they are doing it.
"So I do hope that bit by bit we can come more and more together and more united. I am really proud of all the drivers wearing the end racism t-shirts and I think there is progression.
"I don't know why Magnussen hadn't done it, I've not spoken to him. But I think we will just try to improve each other's understanding."
Source: Read Full Article