Lightly recruited and widely dismissed, Trey Lance landed at North Dakota State with little fanfare. But now, after just 16 career FCS starts, the quarterback no one wanted has the full attention of NFL scouts.
An uncomfortable silence filled the car, and the nine-hour drive that wouldn't reach its Marshall, Minnesota, destination until 3 a.m. had barely begun on an early April evening. In the backseat of a white Dodge Durango, Trey Lance stared out the window as the Windy City blew past him on Interstate 90 and continued getting smaller in his father's rearview mirror. Hours earlier, it had rained hard enough on the 2017 Elite 11 regional quarterback camp — one of a dozen or so Elite 11 regionals in major markets all over the country — that the event had to be moved to the Chicago Bears' indoor practice field at Halas Hall.
Fitting weather for a grave disappointment.
Rain continued to fall on the drive home as Lance's mother gingerly opened dialogue around the edges of what had just happened.
Did you see anyone you knew?
What was your vertical jump?
Each of Trey's one-word answers invoked the next stretch of silence.
"It was his way of saying, 'Nothing you can say is going to make me feel better,' " Angie Lance said.
Trey, a rising high school senior at the time, had looked forward to the camp since his freshman year, when he quarterbacked an unbeaten JV squad the first time he'd ever run an offense. And why wouldn't he? A year earlier, in 2016, he'd seen a second straight Elite 11 alum, Jared Goff, go No. 1 overall in the NFL draft, following Jameis Winston, a former Elite 11 co-MVP who went No. 1 in 2015.
Lance's goal was to be selected as one of 20 or so Elite 11 national finalists, a designation that brings recognition from around the country and an immeasurable amount of exposure for big-time college scholarships. But at the end of the five-hour camp, his spirit sank. Coaches had gathered roughly 60 campers in attendance to announce that Chicago native Quincy Patterson, now at Virginia Tech, was the only quarterback there who would advance as a finalist. Lance's empty feeling wasn't a result of being criticized or not throwing the football well; to the contrary, he threw just fine.
No, this perhaps was the only thing worse than not throwing well: he threw well, and nobody cared.
"As you get going into it," Lance said, "you sense that nobody is really even watching you."
Elite 11 organizers are transparent about the fact that regional camps aren't really an open competition to advance as a finalist; high school tape evaluation plays a much larger role in the selections. That wasn't altogether clear to the Lance family, however, as they drove the nine hours from Minnesota to Chicago thinking this camp could finally be the springboard for recognition that an unheralded kid from a small Minnesota town of 13,500 had been waiting for.
Instead, he felt more anonymous walking out than he did walking in.
Lance lost reps to quarterbacks who skipped the line for extra throws, but it wouldn't have been like him to do the same. He would later hear that some Elite 11 coaches not only don't mind the skippers, it's one way they identify the alphas in the group. Lance threw around 20-to-30 balls in live reps, more than a few campers but fewer than most.
Looking back, he leads with humility.
"I'm not saying I deserved to be a finalist," Lance said. "There are a ton of quarterbacks there, and I understand how hard it is to narrow it down from the Elite 11's standpoint. But I didn't come out of it feeling like I had a shot going into it."
Shoulder, meet chip.
It wasn't the first time Lance felt snubbed.
A couple months earlier, Lance visited the University of Minnesota for a recruiting event and was all in to be a Golden Gopher. However, Lance said coach P.J. Fleck, then in his first year with the team, saw him as a safety at the college level. Almost immediately, recruiting services changed his position from QB to ATH. Lance can't be sure the change happened as a result of Fleck not offering him as a quarterback, but when his designation changed to "athlete" so fast — he noticed it on his ride home from the Twin Cities — how could he not suspect it?
Three years and one magical season at North Dakota State later, the 16-year-old nobody noticed in Chicago now shares top billing with Clemson's Trevor Lawrence and Ohio State's Justin Fields — both Elite 11 picks themselves — as underclassmen quarterbacks who, if they choose to enter the 2021 NFL Draft, are likely to command the first-round conversation. So many agents swarmed the Lances in the spring — when talk began that COVID-19 might sink NDSU's season — that the family assembled a questionnaire for them and built a spreadsheet to weigh their responses.
North Dakota State will play only one game this fall due to COVID-19, on Saturday against Central Arkansas, before attempting a spring season. It will be just the 17th career start for the redshirt sophomore. Although the coronavirus protocols have made live scouting at college games difficult in 2020, Bison officials accommodated every attendance request from the NFL: 23 scouts representing 18 clubs will witness what could be Lance's final college game.
Finally, people are noticing.
The first time Carlton Lance pulled together the Marshall Middle School Tigers football team in Trey's eighth-grade year, he asked the players who could throw. Kids, after all, don't need a coach to tell them which of their friends can sling the best spiral.
Index fingers popped out, all of them pointing at Jake Hess. All of them fell when the coach asked if anyone else wanted to play the position.
"OK, Jake, you'll be the quarterback," said Lance, who then turned to his son. "Trey, you'll be the backup."
That's where Trey Lance's identity as a quarterback began, seven short years ago; a backup because nobody else wanted the job. Trey had previously been a running back, and by all honest accounts, a somewhat chubby one. With no idea he was already thousands of reps behind the brigade of American youth quarterbacks determined to make a career out of the position, he decided to give it a try.
Indeed, almost nothing about Lance's rearing as a passer resembled what has become the norm for aspiring young quarterbacks. Many of the Elite 11 campers he would later join in Chicago had, from a young age, dutifully bought into the youth quarterback grind: specialization (dropping other sports), traveling for 7-on-7 flag football tournaments, private instruction.
Partly by choice, partly by circumstance, Lance veered from all of that.
Carlton began throwing with Trey in a spacious family backyard that allowed for tosses of up to 30 yards. He'd been a cornerback at Southwest Minnesota State from 1988 through 1991 and played two years in the CFL, but he was no quarterbacks coach. Asked if it was his dad who first taught him to throw, Trey acknowledges it with a grin.
"I guess you could say that," he said.
While Carlton might not have been a quarterback whisperer when it came to the technique needed for a tight spiral, he knew what frustrated cornerbacks about good passers and how to take advantage of poor ones. As such, Trey's backyard education in quarterbacking had less to do with how to throw and more to do with how to beat a defense.
Private instruction? He never gave it a thought. Giving up basketball? Forget about it.
The robotic grind of year-round training makes quarterbacks out of kids who were never meant to be one. Lance, by contrast, was a natural.
"The ball just started flying out of his hand, and he could put it wherever I asked him to," Carlton said. "He started tearing up my hands. I had to get some gloves after a while."
By the end of his son's sophomore year at Marshall High, Carlton wanted an objective opinion on Trey's throwing arm — one he could trust, because, as a dad, he wasn't sure he trusted his own. He put in a call to Jeff Loots, a friend who had been the quarterback at Southwest Minnesota State when Lance played there. Loots was a record-breaking passer at the school, but wasn't selected in the 1993 NFL Draft. He ended up playing for a lengthy string of Arena Football League teams. Carlton sent Loots a link to Trey's highlight video, just a smattering of throws he'd made in the first few games of his prep career. When Loots watched the tape, he saw a 15-year-old whose mechanics were advanced as if he'd been formally trained for years.
Only, he hadn't.
"I liked the way his feet stepped to the target, the way he transferred his weight properly," Loots said. "That's something kids that age struggle with. And he could throw on the move, to his right or left. He still had two years of high school left to go, and it was obvious just watching a few minutes of video that he had what it took to go play somewhere."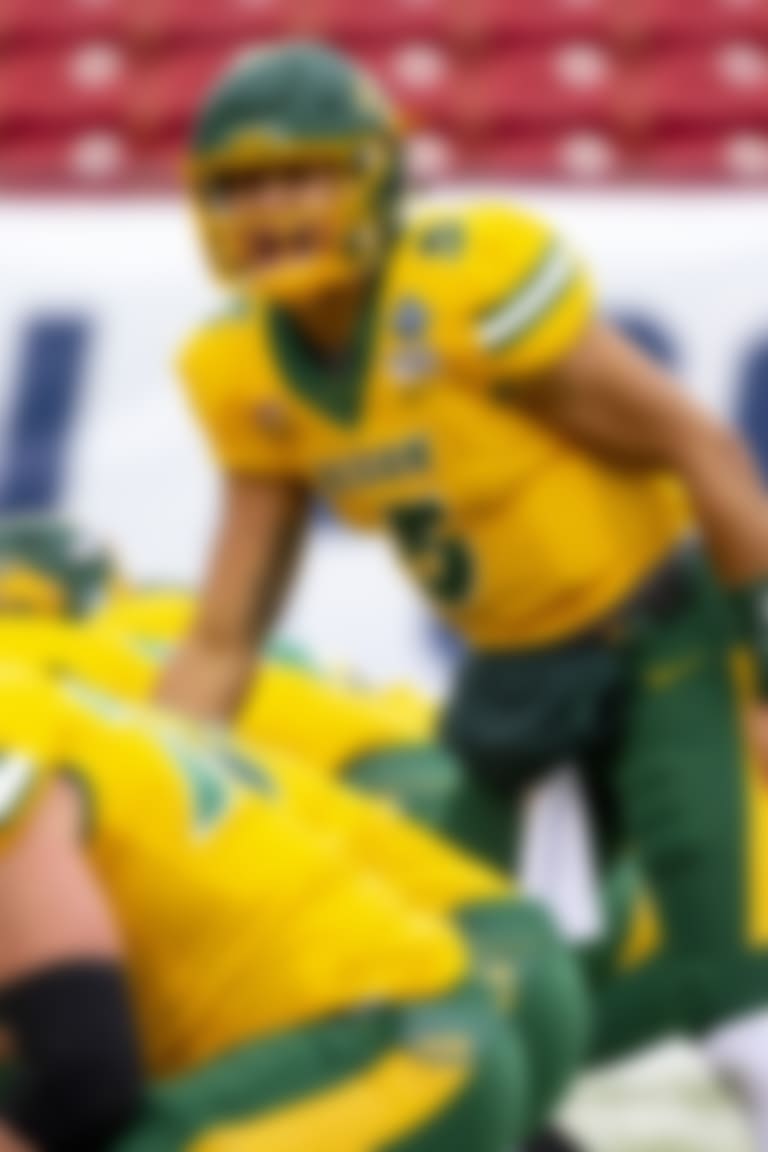 Phoenix Sproles couldn't find the ball over either shoulder. The throw that gave birth to Trey Lance's stardom fell from the sky at Target Field in Minneapolis directly over the wide receiver's head, forcing Sproles to locate the football while looking straight up to make a basket catch, akin to Willie Mays' famed centerfield grab in the 1954 World Series.
"It hung up in the air forever," said Sproles, Lance's roommate and a cousin of former NFL running back Darren Sproles.
When it finally came down with perfect placement into Sproles' waiting hands for a 47-yard score, Lance had his first career touchdown pass in the 2019 Bison opener against Butler. Head coach Matt Entz stared at one of his assistants with a look that said, "We were right about this guy."
So began a fabulous redshirt freshman season for Lance, one that was historically noteworthy because he completed it with 28 touchdowns and zero interceptions. In leading NDSU to a 16-0 record and the school's eighth FCS championship in nine years, he set the NCAA all-divisions record for most pass attempts (287) in a complete season without an interception. His brilliant campaign added intrigue to a growing profile as a draft prospect.
Entz, however, is sensitive to the comparisons between Lance and former NDSU star Carson Wentz — the No. 2 pick of the 2016 draft by the Philadelphia Eagles — that have been percolating since the end of last season.
"I am uneasy with the draft hype because I think it's a little bit unfair right now to put the pressure of being a first-round guy on a 20-year-old, and when it started, he was really 19," Entz said. "It's great for our brand, but I'm more worried about Trey as a person because that's a lot to handle for a kid that age who's only [started] 16 games."
Entz points out that Wentz left NDSU as a five-year college player with plenty of game experience, while Lance has seemingly just arrived. Heck, if he enters the 2021 draft, he wouldn't even be able to celebrate his selection with a legal beer; he won't turn 21 until May 9, a couple weeks after the draft.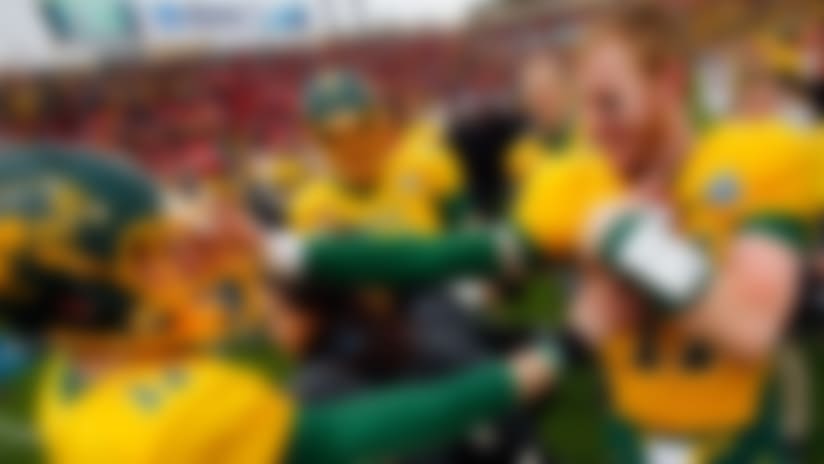 Both Wentz and Easton Stick, a fifth-round pick of the Los Angeles Chargers who commanded the Bison offense between Wentz's career and Lance's, were dual-threats in college. Lance is similar; along with a 28:0 TD-to-INT ratio last year, he ran for 1,100 yards and 14 scores on the ground. NFL Network analyst Daniel Jeremiah compares Lance (6-foot-4 and 226 pounds) to former No. 1 overall pick Andrew Luck (6-4, 234 coming out of Stanford) because of their similarities in athleticism, maturity, confidence and fearlessness.
Wentz, Stick and Lance all ran a Bison offensive scheme that bore similarities to a traditional NFL system, and although Wentz and Stick played for former NDSU coach Chris Klieman (now the head man at Kansas State), that hasn't changed under Entz. According to NDSU quarterbacks coach Randy Hedberg, Lance processed pre-snap looks from the defense remarkably well for a first-year starter, and shares credit with an offensive line that allowed just 13 sacks in 16 games.
"In our system, the quarterback sets the protection on almost every play, which is a little unusual," Hedberg said. "Our offensive line did a great job, but so did Trey with knowing what protections to call. That helped Carson and Easton transition to the NFL, and it will help Trey."
Entz and his staff realized quickly after Lance's arrival in 2018 that he was the program's future at quarterback. They responded by giving him some first-team practice reps with the starters during a redshirt year, an unusual move as redshirting quarterbacks typically run the scout-team offense. He learned much from Stick, whom Lance credits for turning him into an extremely detailed note-taker. NDSU backup QB Zeb Noland said he witnessed Lance pen 80 thoughts, one for every snap, while breaking down a Central Arkansas game from last year. Lance has also built a relationship with Wentz, who sent him a text of encouragement before every NDSU game last year.
If Lance does indeed enter the 2021 draft, NFL clubs' evaluations of him will have to stop a little shallow. As a one-year starter whose 2020 fall season was scrapped, except for Saturday's game, Lance simply doesn't offer a very deep library of game tapes. That could make investing a first-round selection in him a less-certain proposition.
Still, Lance's talent has scouts looking beyond his experience.
"If this one-game season is [the end of] his college career, I really doubt he'll be asked to carry a team as a rookie," said an area scout for an NFC team. "He's got all the physical traits teams like and that's going to drive his draft position. He's a great college player with a bright future. But throwing a kid that young into an NFL season who didn't even get to play his last year in college, with one year as an FCS starter, it's a lot to ask."
The competitive divide between the FCS and the NFL is a deep one; only six FCS players were selected in the 2020 draft, although that number is more commonly in the teens. A scheduled NDSU game against Oregon this fall would have helped scouts get a better feel for Lance's ability against tougher competition, but the Pac-12's July decision to cancel non-conference games wiped out that opportunity. The Ducks would have been the first FBS opponent Lance faced in college. Nevertheless, his skill overrides any concern about competition, just as it did with Wentz, who faced only one FBS opponent (Iowa State) in his NDSU career.
"The number of games he's played would be more of a concern (than the competition level)," Jeremiah said. "His skill set is easy to identify, I don't care who he's playing against or with. But ideally, you'd like a little longer track record."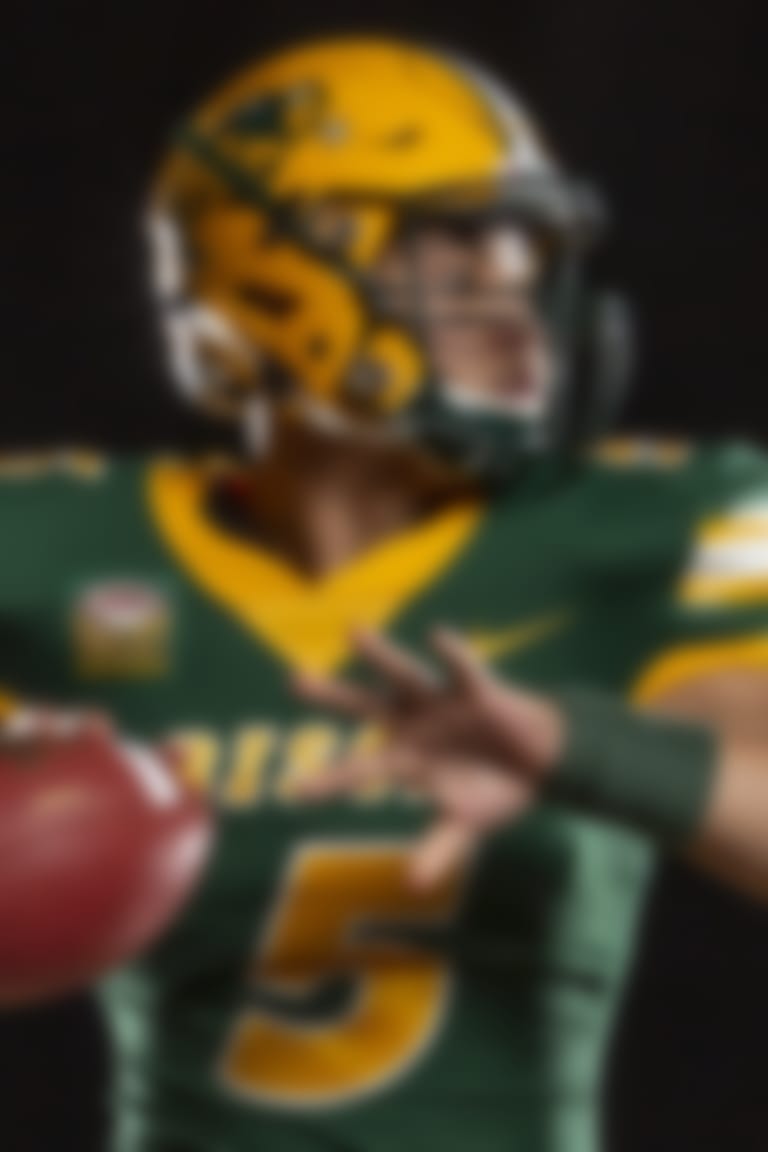 Among the deeper digs for NFL scouting departments in the character evaluation of draft prospects is to learn what kind of teammate a player is. It's especially important at the quarterback position, where a winning presence can permeate a locker room. Or, alternatively, sour one.
When it comes to Lance, Noland might be the only NDSU player NFL clubs need to speak with on the teammate topic.
Near the end of his redshirt season in 2018, Lance perked up in a quarterbacks meeting when he noticed a stranger sitting quietly in the back row. He'd heard a locker-room rumor that NDSU might be looking to add a transfer quarterback but had little reason to believe it. The Bison coaching staff had given him every indication he was the program's next QB, from repping him with the first unit in practice to alerting him that if Stick went down, his redshirt would be lifted.
So naturally, when Noland appeared in a team meeting without an introduction, Lance sized him up as potential competition.
"I thought I was the guy (for the future), so of course you wonder what's going on," Lance said.
College quarterbacks transfer for mainly one reason — playing time — and they go where jobs are open. The Bison had an opening, as Stick was exiting and Lance was redshirting. Noland, who had been a reserve quarterback at Iowa State, was 22 and had won his only start in the Big 12. Lance was 19 and hadn't thrown an FCS pass yet.
But with the table set for an unfriendly competition, a funny thing happened.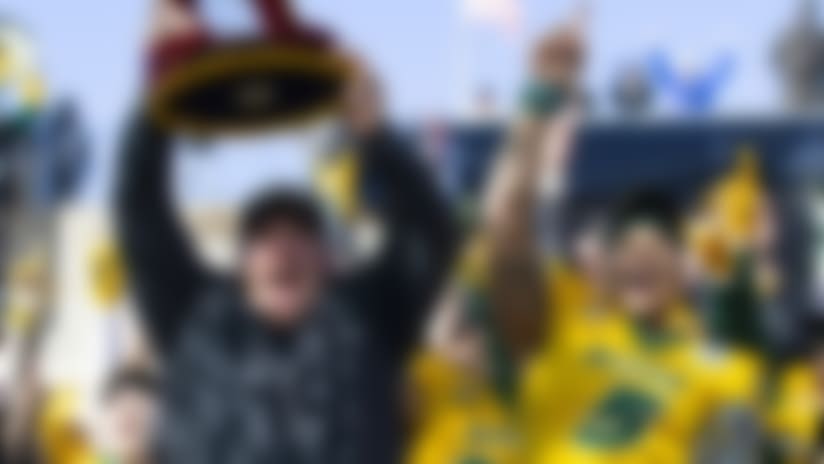 The two became so close, Noland has come to value his time with Lance as much or more than his time on the field. Noland recalls the meeting with Entz in which he was told Lance had beaten out the veteran transfer for the starting job: "I just looked [Trey] dead in the eye and said, 'I've got your back.' In that moment, the relationship we'd built meant more than who would start. We love each other."
Noland describes a charismatic presence in Lance that exudes a quiet confidence and rallies teammates. At the quarterback position, intangible traits like that, paired with the top-shelf physical skills, can have a galvanizing effect on an NFL team.
"He's so impressive to talk to, you think, I'm not betting against that guy," said Jeremiah. "With some players, you just know they're not going to fail. I had the same feeling about Josh Jacobs; you realize this guy has all the skills you need, plus he's wired the right way. I feel the same way about Trey Lance."
Had Noland transferred to any other school, to compete with anyone not named Trey Lance, he says he would have likely been bitter about a bench role. The senior plans to return to NDSU in 2021 and exercise the extra year of eligibility the NCAA imparted to all fall athletes due to COVID-19. It will be his sixth year in college and absolutely his final chance to be a college starter. But he's staying at NDSU whether Lance enters the 2021 draft or not.
"If I was anywhere else, I'd probably transfer again and try to go play somewhere for one last season," Noland said. "But whatever he decides, I'm staying here, because I would never leave him. It's hard to explain, but I wouldn't give up another year of just being around him, even as a backup again."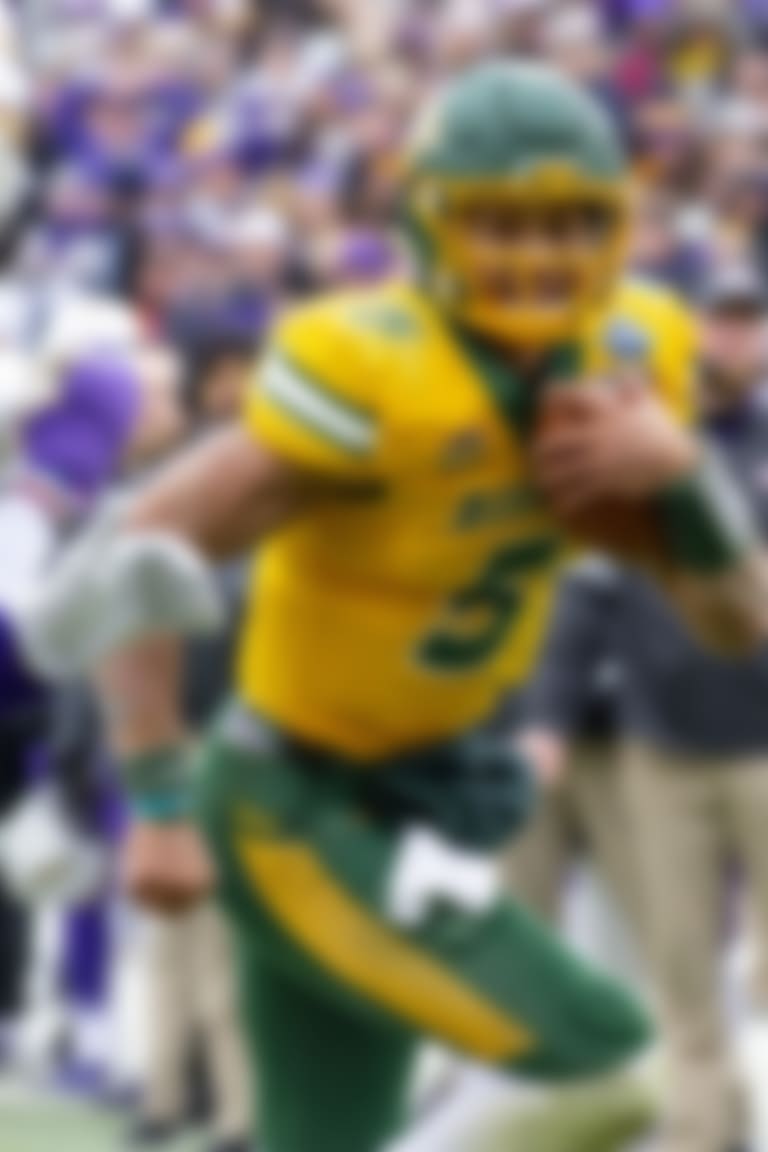 After his stellar season at NDSU last year vaulted his national profile, the invitation to the Elite 11 finalist competition that Lance had so coveted three years earlier finally arrived in a much different form: He was asked to be one of four counselors to oversee the 2020 crop of Elite 11 finalists.
On June 28, he boarded a plane from Minneapolis to Atlanta, and drove from there to Nashville feeling a mix of excitement and validation. Joining him as counselors for the event at Nashville's Blackman High School were Fields, Mississippi State QB K.J. Costello and Georgia QB Jamie Newman, who later opted out of the season to prepare for the 2021 draft. All three had been Elite 11 finalists, Fields being the Elite 11 MVP the year Lance was bypassed.
Once again, it rained.
But when Lance packed his bag for the trip, he left behind any residual bitterness about his three-year-old snub. He kiddingly chided Brian Stumpf, who helps organize the event, and its most high-profile coach, former NFL first-round pick Trent Dilfer, about his experience three years earlier. Dilfer, for his part, explained to Lance some of the math that makes projecting top quarterbacks, even for a cutting-edge identifier like the Elite 11, such an inexact science. More than 600 quarterbacks attend Elite 11 regionals each year, and roughly 97 percent of them aren't tapped for the finalist field. About 75 percent, Dilfer explained, will never be a college starter.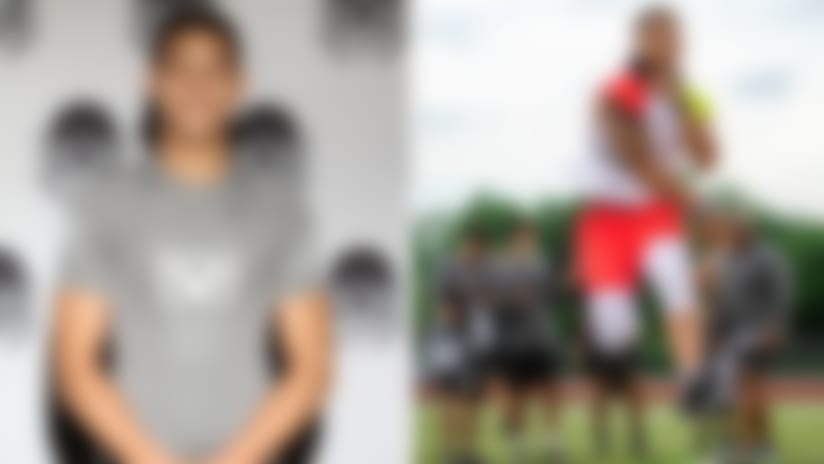 "We talked about how they missed me, and I gave them as hard a time as I could about it," Lance said with a laugh. "Trent told me, 'We do miss guys. The guys we pick aren't all going to be starters.' You don't hear that side of things when you're a regional kid looking at it from the outside."
Stumpf had already gone back and watched Lance's old high school tape, looking for things the Elite 11 staff might've missed when it first evaluated him in 2017. He saw a true field general with impressive athleticism, but also one who handed the ball off more than he threw in a Wing-T offense. He saw a kid who was better exposed to college basketball coaches through AAU than he ever was as a football recruit. He saw a quarterback whose only Power Five scholarship offer, from Iowa, was to play linebacker.
Indeed, Lance's talent was missed by more than just the Elite 11. Save for NDSU and a few other small schools, everyone else missed, too.
"I wouldn't change anything about how everything's turned out," Lance said. "That chip on my shoulder is one of the reasons I am where I am today."
Follow Chase Goodbread on Twitter at @ChaseGoodbread.
Source: Read Full Article